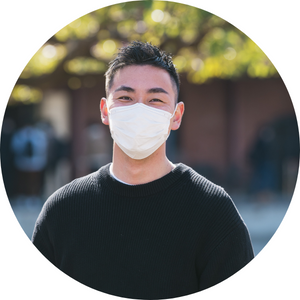 I was vaccinated SARS-CoV-2 in Jakarta, Indonesia.
I'm worried if I really got the antibody. Is there any way to check?
Since June, foreigners living in Indonesia have been vaccinated with SARS-CoV-2, and the number of people who have already been vaccinated has increased.
After that, might be worrying whether antibodies are really produced or not.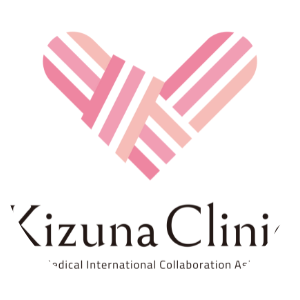 This article is written by Matilda, a doctor at Kizuna Clinic.
Since 2021, SARS-CoV-2 vaccination has been actively carried out worldwide.
In Indonesia as well, as of September 15, 2021, about 16% of people have been vaccinated twice, and about 28% have completed one vaccination.
After the inoculation is finished, the next question is whether or not you have acquired the antibody.
Actually, there are several types of antibodies, and if you want to check the effect of a vaccine, you have to test for an antibody to the SARS-CoV-2 spike protein.
This time, we will talk about the types of antibodies, which antibodies should be tested, and the results of the tests conducted at Kizuna clinic.
Kizuna Clinic is  an international standard clinic located in Jakarta, Indonesia.


A doctor with 14 years of extensive experience and a nurse with a Japanese nurse qualification will support your health.
At Kizuna Clinic, we aim to be close to each patient's anxiety, and to find the best method for patient with staffs who are familiar with reliable medical technology and international standard medical care.
Please feel free to contact us if you have any concerns about your health, not just when you are ill.
About the type of antibody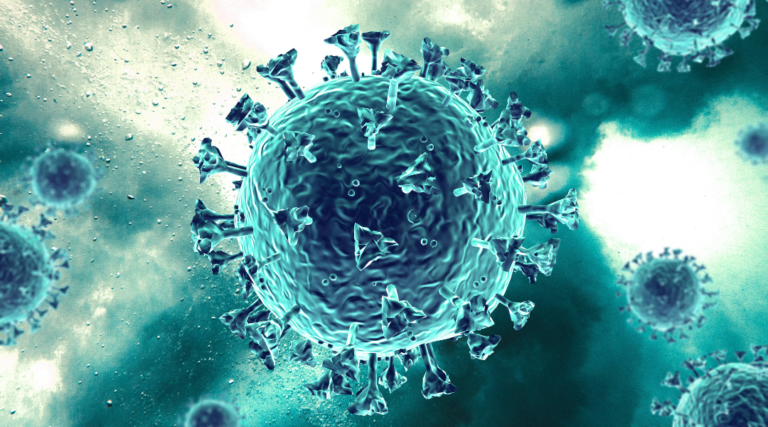 The SARS-CoV-2 is composed of four types of structural proteins: spike (S), envelope (E), membrane (M), and nucleocapsid (N).
Antibodies are produced against several sites of such viral structures.
1. N antibody: An antibody against the N protein (nucleocapsid protein), which is the content of the round shell of SARS-CoV-2.
2. S antibody: An antibody against the S protein (spike protein), which is the thorny part of the SARS-CoV-2.
3. Neutralizing antibody: An antibody capable of neutralizing a SARS-CoV-2

[N protein antibody]
Antibodies targeting the N protein, unlike the S protein, are less likely to change their amino acid sequence due to mutations, etc., and the protein itself has a large and easy-to-identify structure.
Many SARS-CoV-2 antigen tests are actually designed to detect this N protein.
After infection with the SARS-CoV-2, both the antibody against the N protein and the antibody against his S protein increase, so by examining the N protein antibody, it can be determined whether or not the antibody was produced after the infection.
[S protein antibody]
The target structure for antibody production by vaccines is the S protein.
Whether or not the antibody has been established by vaccination can only be determined by the S protein antibody test.
This S protein antibody can be grasped not only by infection but also by vaccination.
[Neutralizing antibody]
Neutralizing antibody is an antibody in S1 that binds to RBD, which is required for the virus to invade human cells, out of the two structures of coronavirus spike proteins (S1 and S2).
An antibody test can determine how much antibody each has against a particular protein.
What you can see by antibody titer test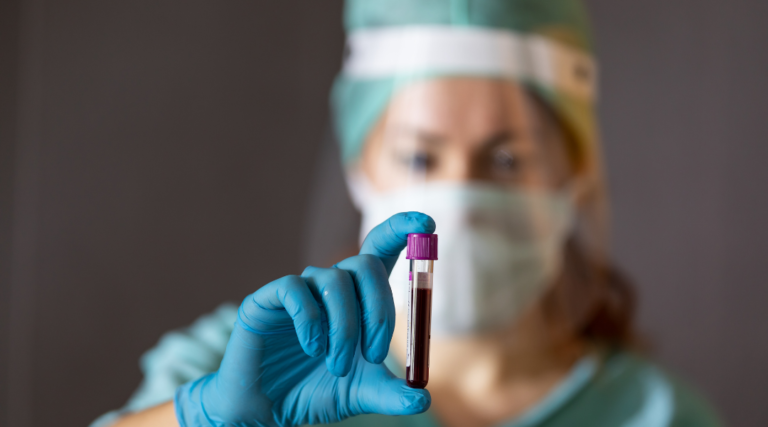 If the antibody test is positive for the antibody against SARS-CoV-2, it is considered that the antibody is present in the body due to vaccination.
The point here, the antibody is positive and immunized does not equal that people will not be infected with the SARS-CoV-2.
However, the risk of reinfection and aggravation may be lower.
There are still many unclear points about the course of the SARS-CoV-2, so please continue to be careful to prevent infection.
On the other hand, if the antibody test is negative, it is possible that the vaccine did not produce enough antibodies.
It is known that no antibody can be obtained in a certain percentage of people regardless of which vaccine is given.
However, a paper published by the Karolinska Institute in Sweden has hypothesized that T cells, rather than antibodies, may specifically kill the new coronavirus, and the NEGATIVE does not mean that there is no immunity.
Kizuna clinic uses Roche Diagnostics equipment and reagents, and the standard values are as follows.
Negative : below 0.8 U / ml
Positive: at 0.8U / ml or higher
Sufficient neutralizing antibody : at 15 U / ml or more
High titer : at 250 U / ml or more
Status of antibody titer acquisition for each vaccine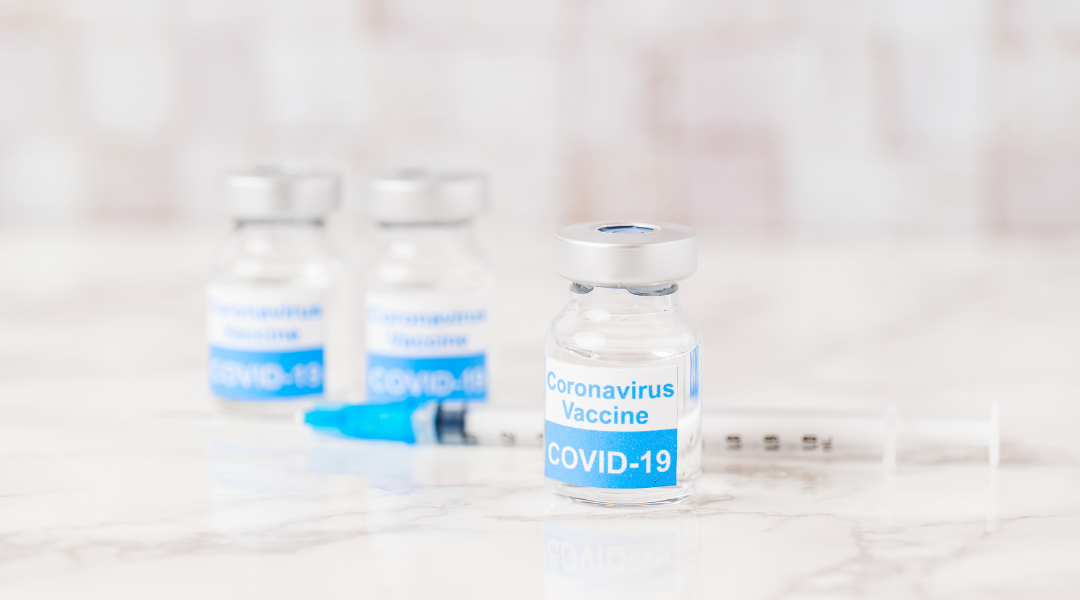 The status of each vaccine antibody titer obtained by patients who underwent an antibody test at our clinic during the two months from mid-July to mid-September is shown below.
(Please note that the number of samples is limited to about 50, so this is just a reference value.)
All were tested within a period of two weeks to one and a half months after vaccination, with an average age of 50.5 years, 49 males and 2 females.
As a result of the test, the average number of inoculators exceeded 15 U / mL with all vaccines, which is considered to be sufficient production of neutralizing antibody. (see Table 1).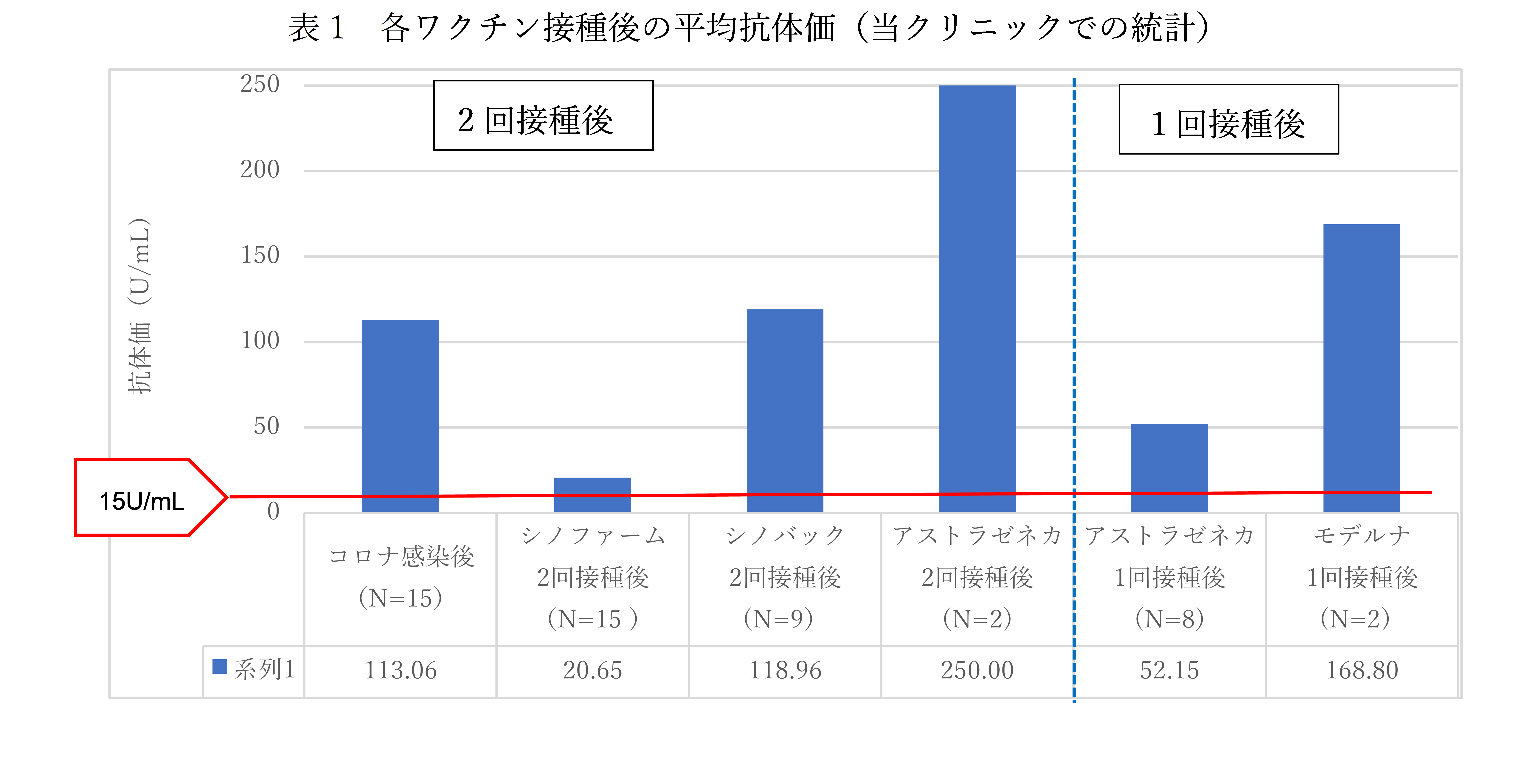 However, looking at the neutralizing antibody acquisition ratio after each vaccination, it was found that the acquisition of neutralizing antibody was not sufficient at China National Pharmaceutical Group, which was 73.3% at 15 U / mL or less.
On the other hand, for Sinovac and AstraZeneca, all of those tested at this clinic showed results of 15 U / mL or higher (see Table 2).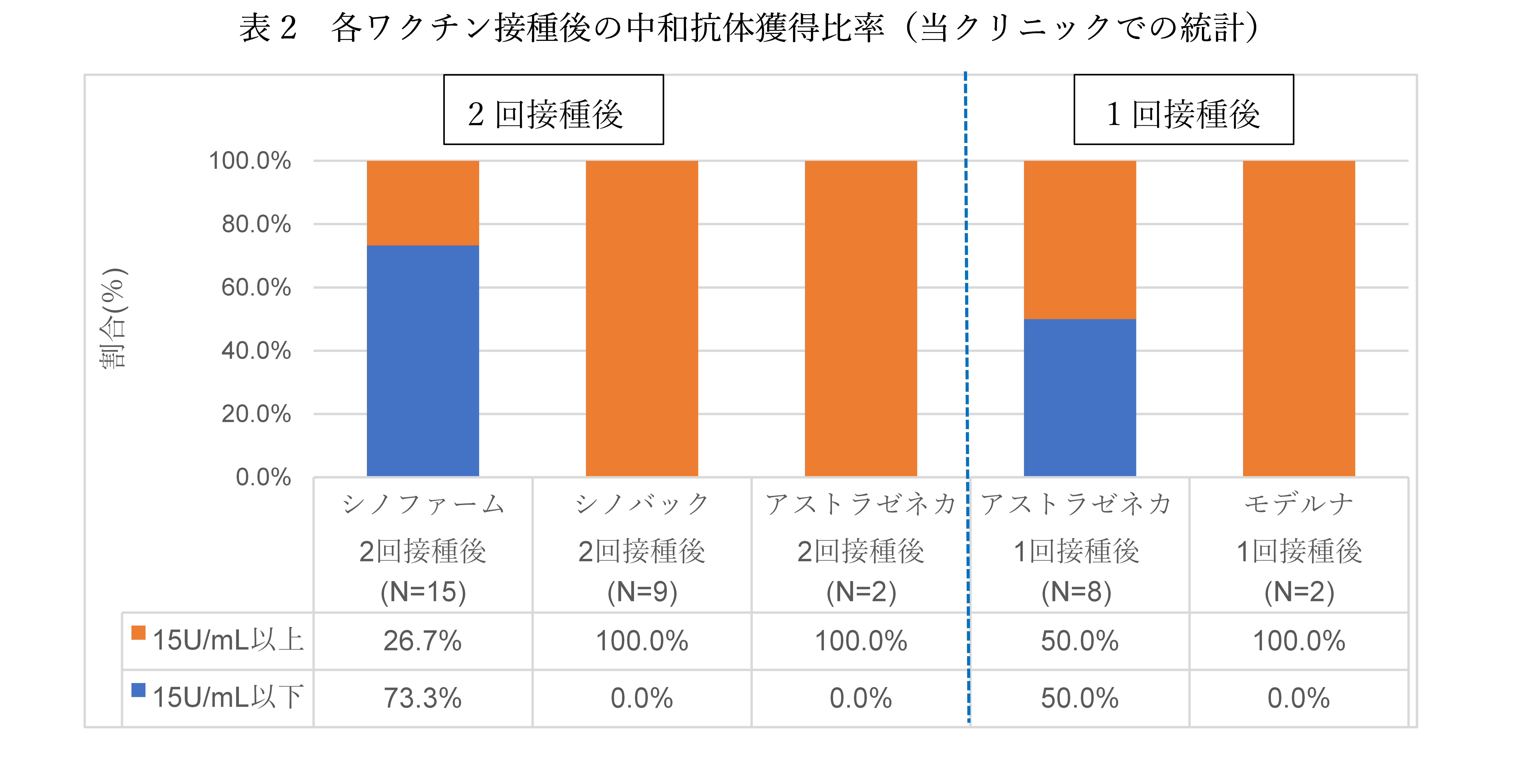 To find out if you have acquired antibodies after vaccination with the SARS-CoV-2, you need to look at the antibody against the spike protein = S protein antibody.
If the antibody test is positive (0.8U / mL), it is judged that there is an antibody in the body, but if the antibody titer is 15U / mL or more, it has the effect of neutralizing the virus and preventing infection. This means that there are enough neutralizing antibodies to exert.
However, it is not always known whether the presence of antibodies can prevent infection, so please continue to take measures to prevent infection.
At Kizuna Clinic, in addition to home visits for people suffered by COVID-19, we also offer online medical examinations where you can see a doctor at home.
Health consultations are available 24 hours a day via WhatsApp or phone.
Please feel free to contact us.